ELECTRONIC TEMPERATURE CONTROLLER TE-4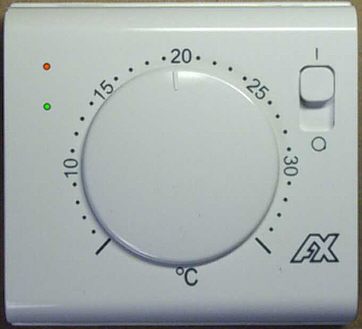 New, electronic controller designed for temperature adjustment in flats, houses and other premises. Modern construction, technology and high quality of components guarantee high reliability of this product (2-years guarantee).
It works with central heating system (gas, oil, etc.) and floor heating system (electrical or water).
The TE-4 temperature controller unlike to TE-4M doesn't have microprocessor temperature programmer.
Functions available:
1. Air temperature controller.
2. Floor temperature controller (with floor temperature sensor).
3. Air temperature controller together with floor temperature control is particulary useful in mixed heating systems (eg. floor heating + central heating).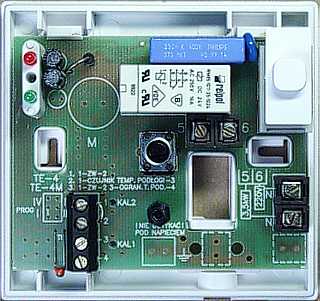 Uncovered temperature controller
MAIN PARAMETERS:
Power supply: ~220V/50Hz, 3600VA
Range of temperature adjustment: 5oC - 35 oC.
Histeresis for air temp. controller: 0,5 oC.
Histeresis for floor temp. controller: 1 oC.
Size: 90x85x30mm.
Temperature sensor length: 2,5m.
Available:
- Sensor length up to 20m
- Separable relay contacts
- Various range of temperature adjustment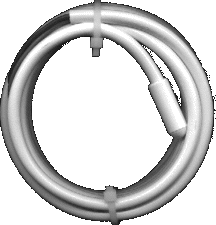 FLOOR TEMPERATURE SENSOR
Easy to fix on installation box of 60mm with two screws.
Just take off a handwheel, twist the cover off and connect electric wires according to the instructions.
Floor temperature controller should be placed in a covering pipe.