ELECTRONIC PROGRAMABLE TEMPERATURE CONTROLLER TE-4M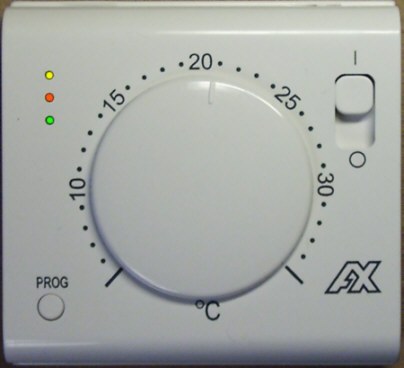 New TE-4M electronic temperature controller is suitable for temperature control in flats, houses, offices, store rooms etc.
Modern design, high quality of components and hi-tech guarantee high reliability of this product (2-years guarantee).
It works with central heating system (gas, oil, etc.) and floor heating system (electrical or water).
There are 4 programs available in the microprocessor temperature programmer:
Program 1 (weekly) - for flats and houses
It reduces temperature (-3 oC) from 22.00 to 6.00 all week,
and from 8.00 to 14.00 from Monday to Friday.
Program 2 (weekly) - for offices and stores.
It reduces temperature (-3 oC) from 22.00 to 6.00 from Monday to Friday and all the time on Saturday and Sunday.
Program 3 - for accumulated energy.
It reduces temperature (-3 oC) from 6.00 to 13.00 and from 15.00 to 22.00 all week. In time of low cost energy the floor accumulates thermal energy.
Program 4 - for bathrooms (floor heating).
It reduces temperature (-3 oC) from 21.00 to 5.00 and from 8.00 to 18.00 all week. It makes bathrooms comfortable especialy in the morning and in the evening.
Very easy one touch programming by "PROG" switch:
-press for 3 sec. on Monday at 22.00 starts/restarts program
-short press causes additional temperature reduction or switch it off
Functions available:
1. Air temperature controller.
2. Floor temperature controller (with floor temperature sensor).
3. Air temperature controller together with floor temperature control is particulary useful in mixed heating systems (eg. floor heating + central heating).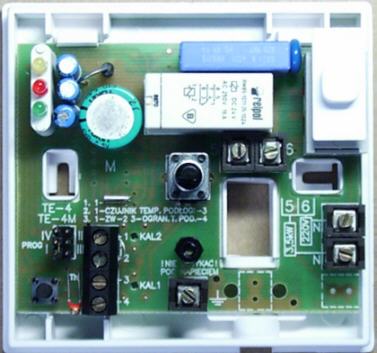 Uncovered temperature controller
MAIN PARAMETERS:
Power supply: ~220V/50Hz, 3600VA
Range of temperature adjustment: 5oC - 35 oC.
Histeresis for air temp. controller: 0,5 oC.
Histeresis for floor temp. controller: 1 oC.
Constant temperature reduction (-3 oC).
It saves program for 15 hours in case of power supply cut off.
Size: 90x85x30mm.
Temperature sensor length: 2,5m.
Available:
- Sensor length up to 20m
- Separable relay contacts
- Various range of temperature adjustment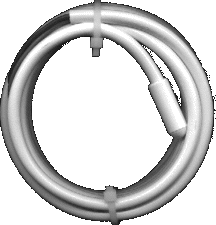 FLOOR TEMPERATURE SENSOR
Easy to fix on installation box of 60mm with two screws.
Just take off a handwheel, twist the cover off and connect electric wires according to the instructions.
Floor temperature controller should be placed in a covering pipe.